STX Changxing Rose
Customer: STX Marine Service Co.
Period: January 2013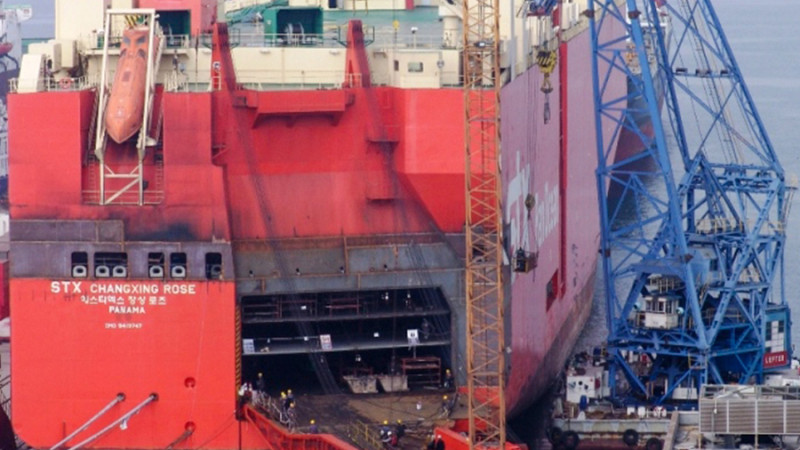 Vessel Type: Pure Car Carrier
Description: Renewal of car decks on vessel's aft part due to heavy fire damage.
Cropping damaged steel plating on aft decks, fabrication and assembling of new sections for car decks (460 t.)
Surface treatment of new decks (Car Decks No.5, 6, 7, 8, 9, 10, 11, 12 and 13) and stern ramp
Modification and repairs on movable decks.
Renewal of electrical cables (~9.5 km.) on fire damaged location and installation of attached, sensors, lights and other equipment.
Refurbishment of mooring winch drums, gearboxes, bollards, fairleads, hawses, ventilation mushrooms.