17.02.2023
BWTS Projects are Expected to Continue in 2023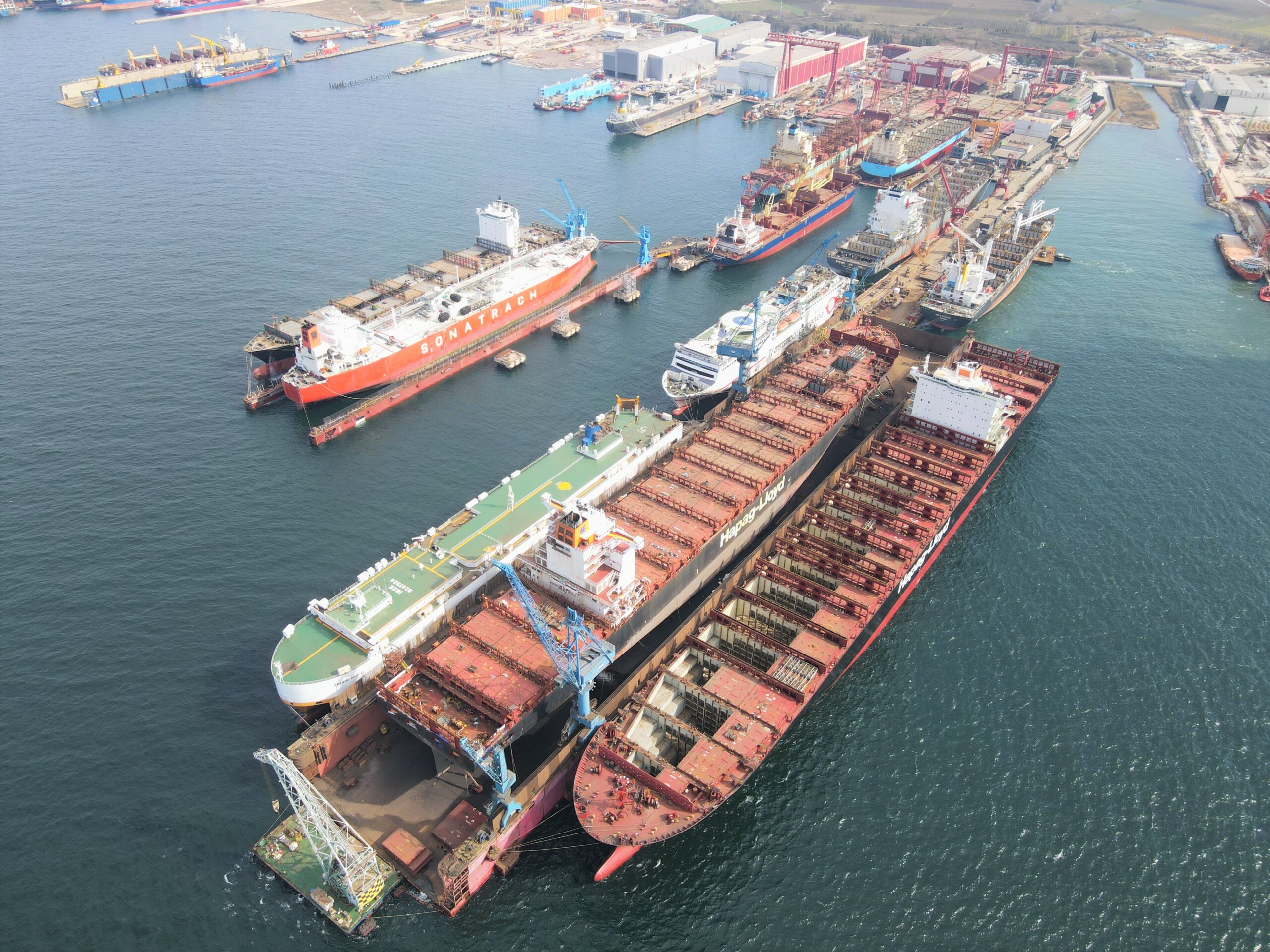 Besiktas and its other subsidiary Art Shipyard have been working hard due to the new IMO Convention on Ballast Water Management which requires fleets to comply by 2024
FEBRUARY 17, 2023 AT 11:20 AM
The year 2022 has been a busy one and full of challenges for shipyards, with steadily increasing activity, due to the new IMO Conventions to which fleets must comply, and with the difficult planning and management of projects coming in from China, caused by the restrictions adopted by Beijing to curb the pandemic.
The next two years are expected to be just as prolific, and the Besiktas Group is preparing to inaugurate its third shipyard in June, which will be called Park Shipyard and will be located in Yalova, very close to the Besiktas Shipyard plant, on an area of 40,000 square metres.
Speaking to the Lebanese maritime economics bimonthly, Robban Assafima, the marketing managers of the Besiktas Group's Turkish shipyards, Art Shipyard and Besiktas Shipyard, discussed these issues in detail.
With regard to the former, which opened in 2019 in Tuzla Bay with the ambition to make space for itself among the competition by focusing on guaranteed quality, safety and speed of service, Ahmet Öcal, head of marketing at Art Shipyard, spoke to the Middle Eastern magazine, announcing that a new machine shop is scheduled to open in 2023 to provide a complete and diversified range of in-house repair services.
Art Shipyard, a yard equipped with two floating docks, the largest of which is 230 metres, with a total area of 70,000 square metres, can accommodate up to 12 ships at the same time, and in 2022 had a boom in commitments that made the past year the most successful so far for the company. As Öcal pointed out, for example, there was "a 20 per cent increase in ballast water treatment projects, 55 compared to 35 in 2021, and the numbers are expected to grow in 2023 as well".
In general, the last 2 years have certainly been crucial for the investments made by companies in refitting units and the 2023-2024 biennium will also follow this trend, which is why Art Shipyard intends, as explained by its marketing manager, "to consolidate business in Europe and extend activities to the Middle East and Far East markets. For example, we are currently working on a Sonatrach project for an LPG carrier and we are waiting to take delivery of two others".
The Group's other shipyard, the Besiktas Shipyard, which has been operating in Yalova since 2007, is the leading repair yard in Europe, with over 140 ship berths each year.
As witnessed by Roberto Sergio and Tagmac Gurev, the intention is to consolidate its global position through a series of investments that will increase its capacity to adapt to the new demands of an expanding market.
"The year 2022 has been incredibly challenging for the entire shipbuilding industry, for shipyards, service providers, manufacturers and all related sectors", Sergio explained. "And this trend will also be confirmed in 2023 and the early part of 2024. Until then, all shipyards will focus on installing BWTS (Ballast Water Treatment Systems), designed to remove and destroy inactive biological organisms (zooplankton, algae, bacteria) from ballast water".
Indeed, by September 2024, all fleets will have to comply with the IMO's new International Convention on Ballast Water Management (BWM).
To meet the increased demand, "We are finalising the maintenance of a new floating dock that we purchased in early 2022 and which we believe will be operational by the first quarter of 2023", Gurev pointed out.
As far as other medium-term goals are concerned, "we aim to increase our customer portfolio, also looking at our expansion in the Middle East, and we also want to accommodate different types of ships, such as LNG ships", Gurev finally emphasised.