22.01.2021
Besiktas Shipyard Closed The Year With 15% Growth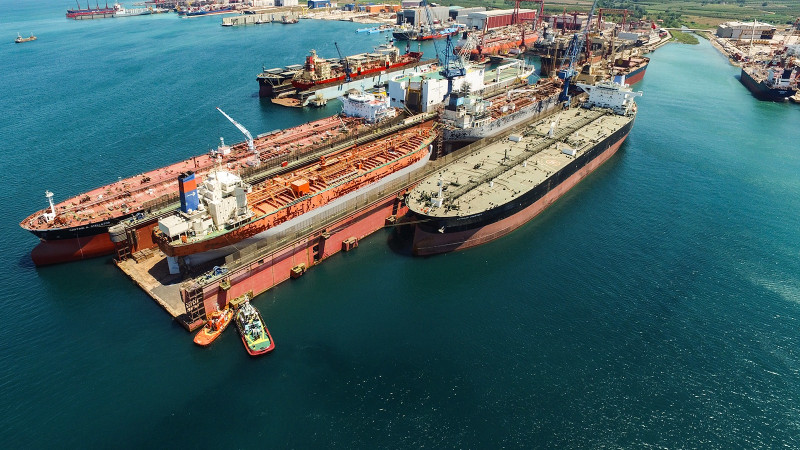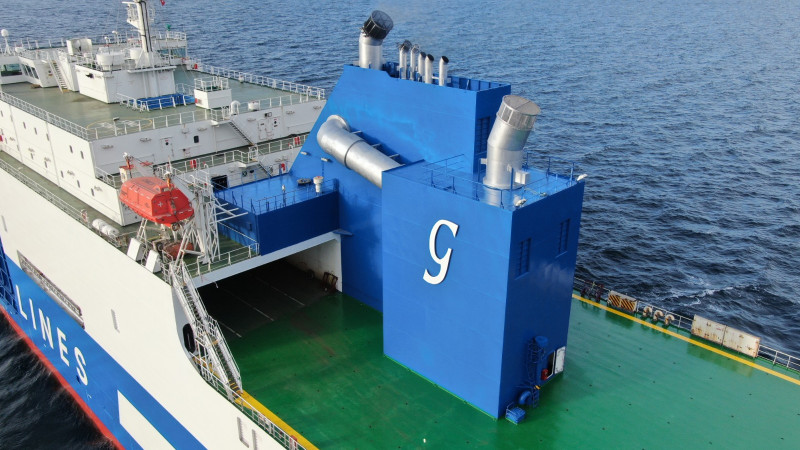 2020 was a year of considerably unusual for the entire world with the global pandemics Covid 19. Despite the turndown in the global economy and setbacks in the worldwide supply chain, Besiktas Shipyard managed to grow 15% compared to the previous year
For the ship repair industry, having a developed infrastructure and a high capacity of in-house workshops are the key indicators for success. With its three docks up to 382m. on 200.000 sqm total area, Besiktas has paid great effort to keep the yard safe and enlarged its Health and Safety team to deal with the challenges of Covid -19. With infrastructural improvements in 2020, Besiktas Shipyard has enlarged the capacity of mechanical, pipe prefabrication and outfitting workshops and roof-covered storage areas. As a result, Besiktas has succeeded to consolidate its position as the most active ship repair yard in Europe with 15% growth and a 98% repeat customer rate.
33 VESSELS FROM ITALY
Besiktas attracted Italian ship owners for scrubber and BWTS installation projects besides the regular dry-docking projects. Italian-owned vessels create 30% of the total number of ships repaired in Besiktas in 2020 out of the total of 129 ship repair projects. Completing 33 successful ship repair projects from the Italian market, Besiktas Shipyard hosted leading shipping companies. Grimaldi Lines, d'Amico, Marnavi, Augusta Due and Cosiarma have visited the yard repeatedly with more than 30 vessels , while Ignazio Messina and Finbeta have visited the yard for the first time, as well.
21 vessels from Grimaldi Lines
4 vessels from d'Amico Societa di Navigazione
2 vessels from Augusta Due
2 vessels from Marnavi
1 vessel from Ignazio Messina
1 vessel from Finbeta
1 vessel from Cosiarma
1 vessel from Giuseppe Bottiglieri
LEADING YARD FOR SCRUBBER RETROFITS
According to 2020 Clarksons Research on ship repair market, Besiktas Shipyard is announced to be the leader ship repair yard for scrubber retrofit projects, outside of China in 2020.
Besiktas Shipyard has installed 19 scrubbers and 69 BWTS's with nine different makers last year. After having a proven track record in 2019, Besiktas Shipyard was again the leading Yard in the entire Europe for Italian ship owners with 16 scrubber and 23 BWTS installations.
Within 2020, Besiktas Shipyard welcomed the first vessel from Eaglestar / AET, M/T Eagle Helsinki (115.000DWT) was in the Yard for 2nd SS and SunRui BWTS installation works.
Maersk Group has also visited Besiktas Shipyard with 17 vessels as proof of long term and fruitful business partnership.
Besiktas Shipyard again continues to maintain leadership in Danish and Japanese markets with 24 ship repair projects from Danish Ship Owners and 8 ship repair projects from Japanese Ship Owners.