14.02.2019
Besiktas busy with Norden and Grimaldi scrubber work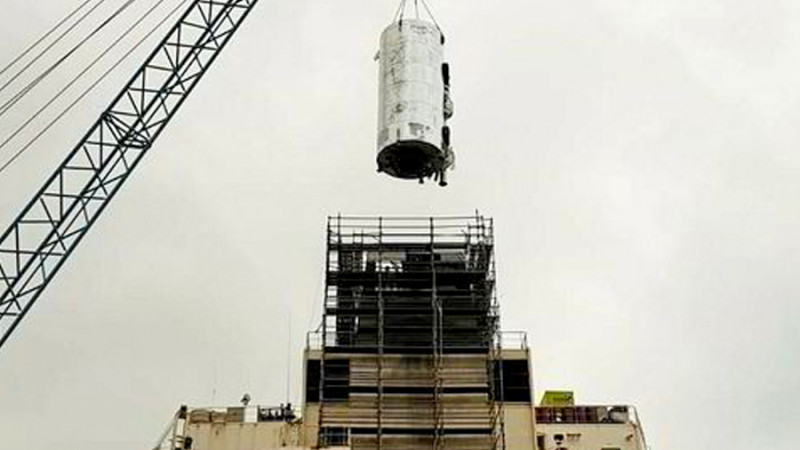 Besiktas busy with Norden and Grimaldi scrubber work
The 2020 low-sulphur deadline is proving a boon for Turkish shipyards, with Besiktas, one of the biggest, revealing it is installing scrubbers on 35 vessels.
The yard at Yalova in the northwest has won business for scrubber retrofits on 10 MR tankers for Denmark's Norden. Italy's Grimaldi Lines has commissioned installations on seven car carriers.
"Eighteen more projects will be confirmed within March 2019," Besiktas managing director Yavuz Kalkavan told TradeWinds.
The yard has come to allocate about one-quarter of its resources to completing exhaust gas cleaning system works. It currently has a full-time workforce of 17 engineers and about 80 other workers dedicated to scrubber work.
However, Kalkavan is careful not to expand his yard's scrubber activities further, lest it detract from its traditional shiprepair business.
"Scrubbers are a temporary business but shiprepairs are the core, permanent one," he said. "We must avoid the same mistake many yards in China have done, namely to ­neglect shiprepairs for scrubbers."
Faster for repeats
Besiktas needs up to 35 working days to redeliver the first in any series of vessels in which scrubbers are to be installed. This period shortens for repeat vessels, with Besiktas aiming to achieve between 23 and 25 days from the third ship onwards.
Before that, it needs about three months to arrange the supply of materials such as stainless steel, glass-reinforced epoxy pipes, valves and electrical cables. In ­addition, prefabricated structures and funnels have to be set up.
Clients also have homework to do, Kalkavan said. Before choosing a yard, they need to compile material lists, draw up electrical works and complete 3D scannings and isometric drawings of pipes and routings.
New ballast water treatment rules have proved another boon for shipyards: Besiktas is fitting systems made by various manufacturers on about 35 ships.
Kalkavan was one of the first Turkish yard owners to pinpoint the need to target niche markets and shiprepair, as competition from the Far East for traditional shipbuilding jobs intensified.
Besiktas repairs about 200 ships per year at three docks.